Solar Hot Water for OSU on Gibraltar Island
Wednesday, July 11, 2012
We're starting a new job installing solar hot water for The Ohio State University on Gibraltar Island, Lake Erie. We'll be sending out updates at different points in the project.
In the pic we're boating from Put In Bay over to Gibraltar Island with some of our supplies.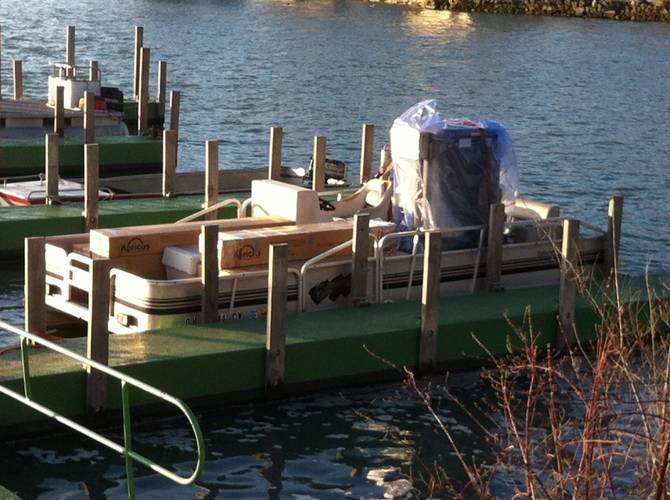 Here's another shot as we made our way out to Gibraltar Island a few days ago. We've had to make sure we have pretty much everything since we're staying out on the islands for the duration of the project!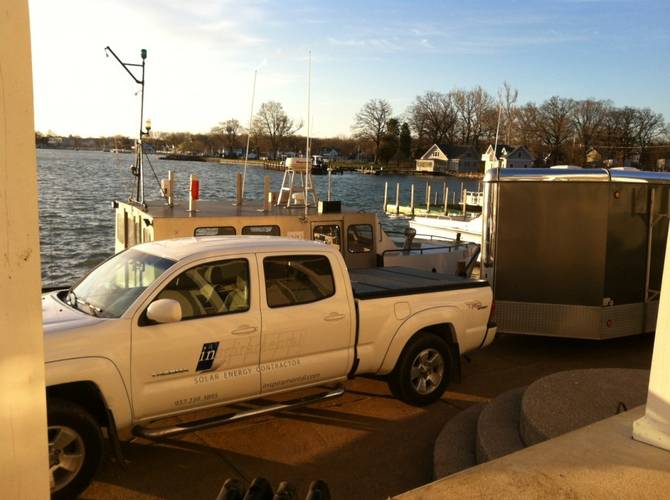 We're working on the building on the right – solar hot water for the dining hall – it is closed during the winter so the shade will actually work out well. Two tall Cedar trees will shade it most of the winter which will keep the hot water collectors from over heating. With no water flowing through them during the winter they would definitely overheat otherwise.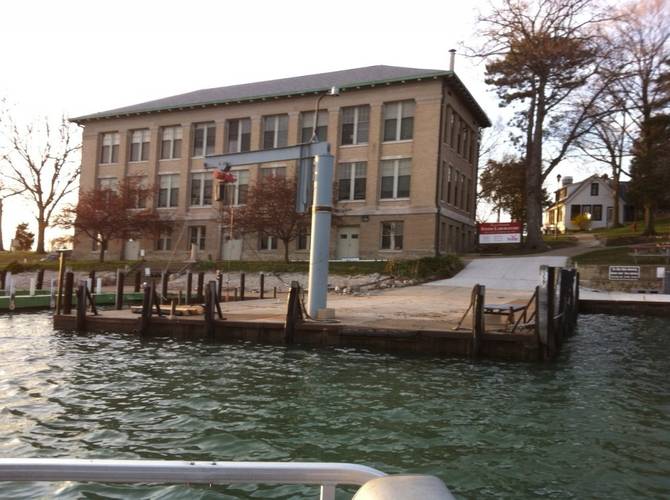 The North side of the dining hall we're working on now. Monday the water was really rough and we wouldn't have dared to be on that side of the island but Tuesday was smooth sailing so we did a little site seeing on our way back to South Bass Island. A two minute boat ride if you take the short route – 5 minutes if you circumnavigate Gibraltar Island.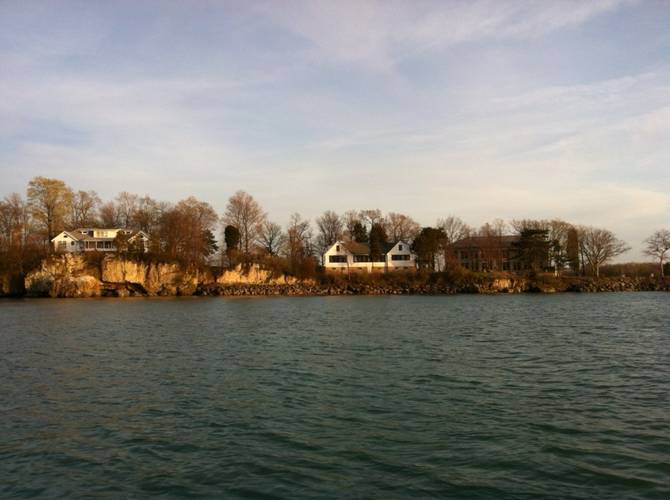 We use flashing from Quick Mount when attaching to composite shingle roofs.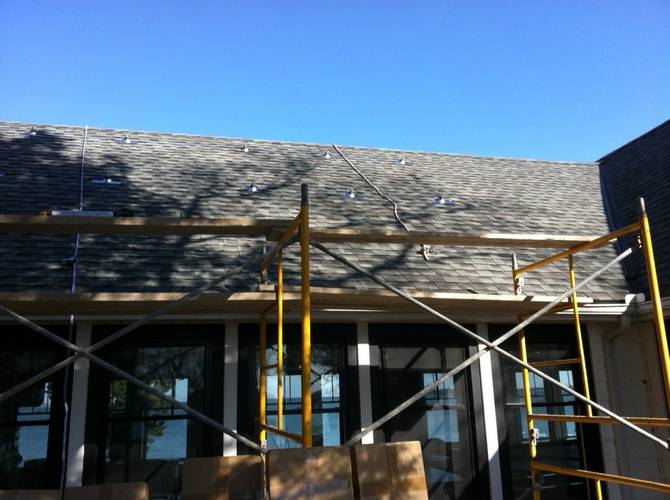 A Canadian Goose is guarding some eggs next to where we're working which means we have to take the long way around when moving parts and tools. She's content to watch the whole process as we work…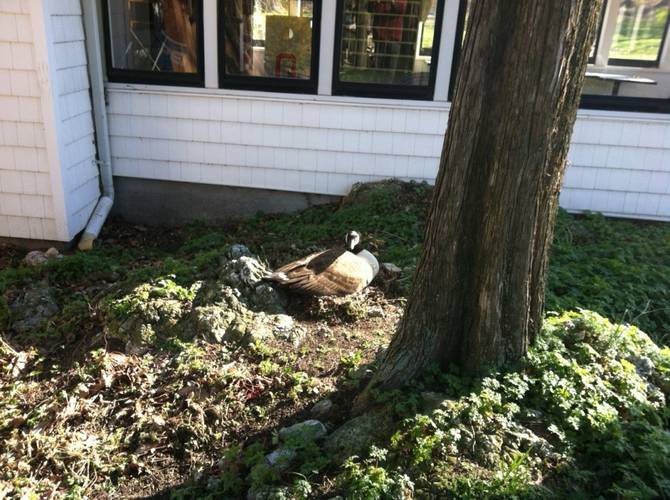 A different kind of rush hour! This is us heading back to the mainland after a week installing solar hot water on Gibraltar Island up at Lake Erie.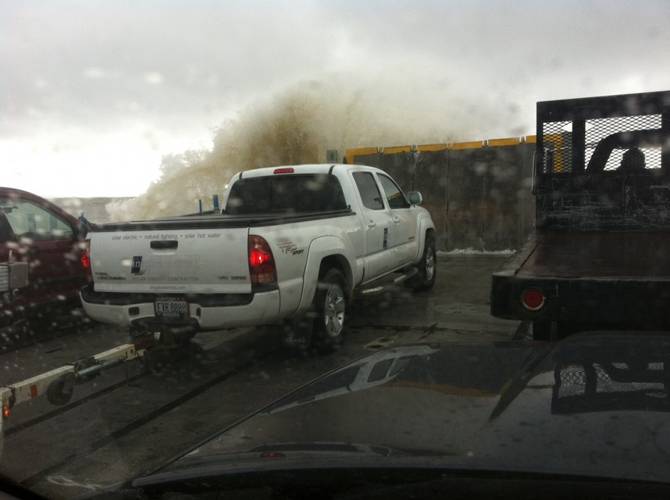 Through Metro CD Engineering and Scotte Elliot OSU chose evacuated tubes and a drain-back tank from Solar Usage Now for their solar water heating application. This picture shows the three Apricus AP30 collectors that we installed last week on the dining hall of OSU's Stone Laboratory on Gibraltar Island.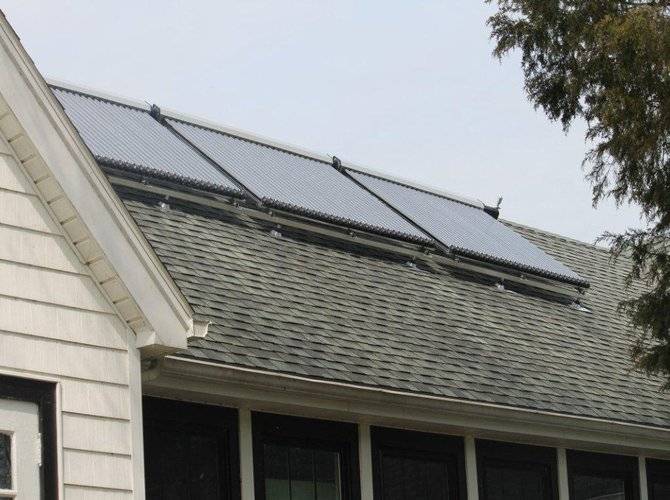 This project is just one of many solar hot water projects we will complete this year in Ohio. Contact us to find out how you can save with perhaps the most economical way to save money with solar energy.